CHEAP LAND IN MEXICO
Cheap land in mexico for sale, whether you are looking to build, to farm and / or developing real estate Oaxaca, México, we have what you need and in prices that you will probably don't find anywhere else. If you are an investor trying to subdivide, develop and re-sell you are in the right place.
This list has many different pieces of cheap land in mexico in good price all of them of course are large amount of land for sale at a fair price and even low priced properties in the case you want to develop, do farming or just want to build your dream home, ranch or big Hacienda!
Find the best real estate oaxaca deals and the best cheap land in mexico for investors and regular consumers.
---
42 HECTARES IN TLACOLULA X SALE
42 hectares located in Tlacolula at just 25-30 minutes drive to Oaxaca city and a couple of miles from the Tlacolula village a well known town for its big outdoor market, magnificent bread and of course one of the most known Mezcal plantation and for its many Mezcal houses.
PRICE: $12,600,000 Pesos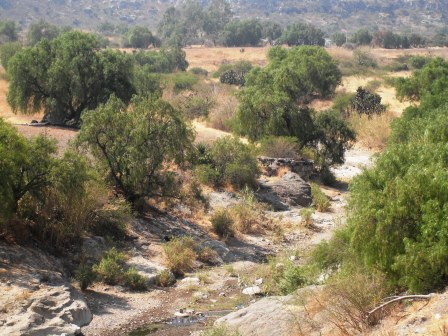 ---
3 HECTARS OF LAND IN SN AGUSTIN, ETLA
San Agustin Etla is one of the most beautiful green areas of oaxaca. At just 15 minutes away from downtown oaxaca, this small and nice village is sorrounded by mountains, trees lots of water and many wonderful views.
OPPORTUNITY! ONLY $10,500,000 PESOS
(Usually the price for sq meter is way over $1000 pesos)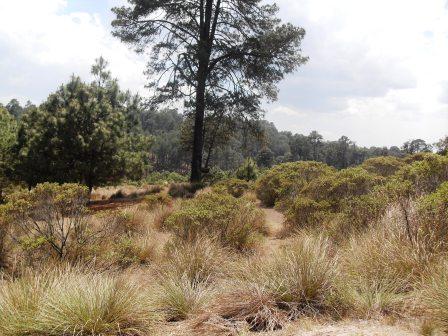 ---
5 HECTARS IN ZAACHILA FOR SALE
Zaachila is one of the small villages that are well known for their food, wonderfull lanscapes and ancient history. This large pice of land in Zaachila has over 50,000 sq meters and it's really near the main road and is well located within the village.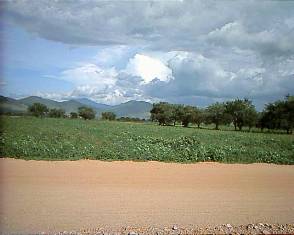 The property holds a property title (ESCRITURAS) and the community gives the permit (USO DE SUELO) to build one or many properties if needed. The services are around the corner.
PRICE: $19.00 USD / SQ METER
---
7 HECTARES OF LAND IN TLACOLULA FOR SALE
At just 250 meters from the highway, visible from the road, close to the services (power & telephone) you can make a Well to have lots of water. The property is at just 5 minutes to the Tlacolula town and 20 minutes from Oaxaca city.
PRICE: $ 4.50 DOLLARS / SQUARE METER
---
3-4 HECTARES OF LAND CLOSE TO TLACOLULA
Located at 150 meters from the road and the services, flat, lots of trees and view to the mountains.
PRICE: $ 12.00 DOLLARS / SQUARE METER
---
2-4 OR EVEN 30 HECTARES FOR SALE IN ZIMATLAN
The land is 250 meters from the main road and the Zimatlan entrance, beautiful mountain views, services nearby, can make a Well with lots of water make this an excellent land for a ranch.
PRICE: $ 12.00 DOLLARS / SQUARE METER
---
2 HECTARES FOR SALE IN SAN SEBASTIAN ETLA
At 1500 meters from the road, close to the services, lots of green areas and near beautiful residential properties. Only
$ 12.00 DOLLARS / SQUARE METER
---
PUERTO ESCONDIDO LAND FOR SALE
This beautiful piece of land of 10,000 sq meters (ONE HECTAR) is located infront of the road that take you to Puerto Escondido beach.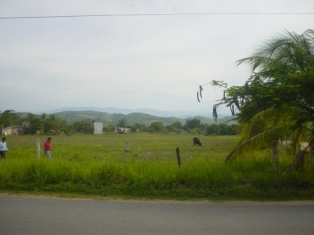 The property is near shools, markets and as you can see is full of green areas.
PRICE: $30.00 USD / SQ METER
---
EXTRA LARGE AND CHEAP PROPERTY IN YAUTEPEC
Excellent for wood planting, the property has many pinetrees, mountains and it is a 7,108 Hectares were there are about $160,000 trees on it. Deed, all rearly taxes paid off. Our own cheap land in Mexico.
PRICE: $80,000,000 Pesos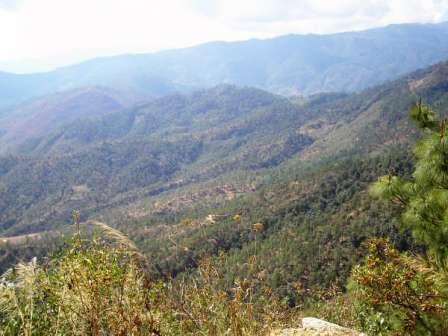 ---
WE DONT HAVE WHAT YOU NEED?
Just let us know and we will get you a piece of cheap land in Mexico according to your needs, go the page CONTACT US and write us and give us details about your needs, specific measures etc.